Julie Taylor, NFWM, to speak at March 24th Vigil for Human Rights
JOIN NFWM and farm worker allies around the country for the Return to Human Rights Tour. It is past time for Wendy's to do the right thing!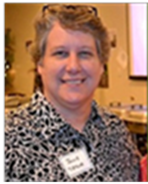 NFWM Executive Director Julie Taylor will speak at the Vigil for Human Rights outside of Wendy's headquarters in Dublin, OH on March 24th.  Join Julie and NFWM on this National Day of Prayer and Fasting to call on Wendy's to sign on to the Fair Food Program.  The next day will be a day of solidarity and teach-ins at Summit on 16th United Methodist Church in Columbus. Then on Sunday, March 26, they will hold the Parade for Human Rights ending on OSU's campus.
As the Tour kicked off, NFWM sent a letter to Wendy's CEO calling on him to meet with CIW and to sign on to the Fair Food Program.
And JOIN other NFWM supporters and CIW allies around the country as the Tour makes a stop in a city near you. NFWM supporters in St. Louis, Chicago, Louisville, Chapel Hill and more cities along the route are supporting CIW, the boycott and the Tour.
So far on the Tour, NFWM YAYA's new Coordinator Dominique Aulisio helped kick off the tour by marching on the campus of the University of Florida in Gainesville. on March 16th.
Then on March 18th, NFWM Board member Rev. Joy Warren, Cumberland Presbyterian Church, spoke at the opening and closing of the Tour as it stopped in Nashville, TN. Nashville Fair Food hosted the CIW, and many Vanderbilt and Trevecca Nazarene students participated in the march to Wendy's. Vanderbilt University includes an off-campus Wendy's in its meal card program, and students are working to break those ties due to Wendy's unwillingness to join the Fair Food Program. Rev. Warren added, " I had the honor of accompanying Lupe from Immokalee and students from Vanderbilt and Trevecca Nazarene into the Wendy's store to respectfully explain the reasons for the march happening on the sidewalk. While I do not wear a clergy collar on a daily basis, I wore one this day to let people know there are faith leaders who believe in justice work, who see the farm workers' cause for lament, and who will stand in solidarity with them as they seek human rights. And pray for them."
Then after stops heading north and stops in Ohio, CIW heads back to Florida for the March and Vigil for Human Rights at Publix and Wendy's on March 29th in Tampa. JOIN Dominique Aulisio and a YAYA contingent for the final stop on the Tour in Tampa before the workers head back to Immokalee.
Be a part of this historic effort by participating in the Tour VISIT CIW's Tour pages, by delivering a letter to the manager of your local Wendy's and/or by praying every day for CIW and its allies.
The time has come for Wendy's to join the other fast food companies and truly improve the lives of farm workers in their supply chain.